Designed originally to fill the increasing markets of high powered SUV and luxury sports cars, the Grande Sport kits are usually over 370mm in diameter and feature the striking B400RT and B40R 12 piston calipers. Application development of Grande Sport kits concentrates on some of the new generation of 'super saloons' such as the RS6, RS4, M5 and C63 AMG. Visually beautiful and with stopping performance to match they are the perfect choice for all performance cars fitted with at least 19'' wheels.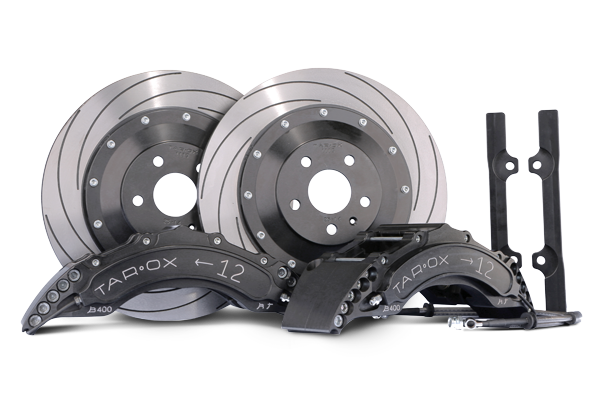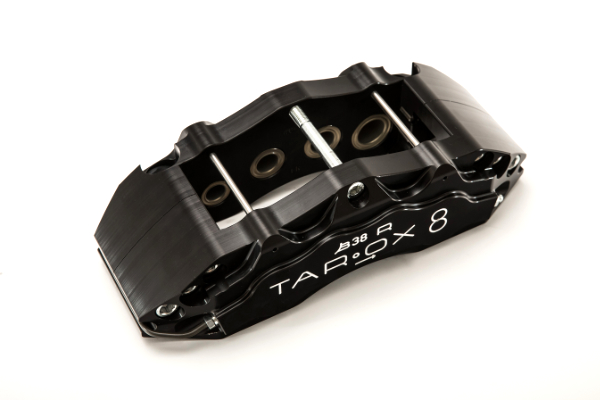 Each kit uses a set of pistons carefully matched to the individual vehicle, so although large, these calipers always retain excellent O.E pedal feel. Discs are a two-piece configuration to keep the overall weight to a minimum. The discs are machined from the finest quality European steel billet before being heat treated, faced, and hand finished to create a perfectly flat braking surface. The bell of the disc is machined from the same high quality alloy as the calipers and is hard anodised for protection from the elements.
As with all TAROX kits the Grande Sport integrates with all modern day driving assistants such as ECS, ABS and dynamic driving aids.
Hand assembled calipers machined from the highest quality billet alloy
Heat treated two piece discs in either Sport Japan, F2000 or D95
Machined alloy mounting brackets with bolts
Braided & coated brake lines